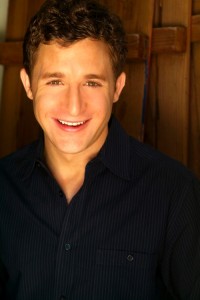 So, Michael, where are you from?
If we go all the way back: Egypt. (I just got my genes tested through 23andme.com, and apparently I share a haplotype with Napoleon, so perhaps Corsica.) That said, my mother was Romanian, and my father born natively, although his father is German. I was born in San Francisco, and grew up there, in Dallas, but mostly in Manhattan.
How long have you been an actor and where did you receive your training?
I've been acting for over 25 years. But please don't spread that around because people will wonder why I'm not yet a star. I started as a child actor in Dallas (the city, not the television show), and met a manager from New York who said, "When you come to New York, call me." So, I called him, and at thirteen, the day after my bar mitzvah, I moved to New York to pursue acting, and signed with him. He also represented Halle Berry, and apparently she beat me out for the prostitute in Spike Lee's Jungle Fever.
After going to Columbia University to study Art History, I spent a year in England at the Royal Academy of Dramatic Art and the London Academy of Music and Dramatic Art, then I graduated from the Juilliard School Drama Division. In sum, too much acting training.
You do a lot of voices; were you always "that guy?"
Yes.
How many audiobooks have you read? Titles?
About 40 at this point. I've been lucky to narrate a diverse group of titles covering all genres. From Sartre to sci-fi to children's titles. Most are on Audible or listed on my site at www.goldstrom.com
What attracted you to reading MAGIC WORDS?
Firstly, the salary, but then of course, I love historical fiction. It's rare to get a book lodged in history but not bound by it; I love that fertile cross-section of imagination and deep historical research. The extensive scope of the story, rich diversity of the characters and their emotional heat resonated with me. It's a story of immigrants, identity and language – an American story, and being an actor and the child of immigrants, it naturally appealed to me. It's grounded in the specificity of the period so it feels immediate and very present. Then, the story tracks the entire lives of these characters, and as an actor you get to subtly explore the richness of a whole lifetime. It's epic.
Who was your favorite character is the book?
In retrospect, Alexander, mainly because I'd love to have his international life. But I also admire the integrity of Julius, his skill set with languages, and his clear moral compass.
What characters were the most fun to portray?
Standing Bear. Prophet John. Both Great Hermanns.
What are you working on right now?
An audiobook called My Age of Anxiety for Random House. I'm also doing the voice of Trader Johann on Dreamworks' Defenders of Berk and writing a feature comedy.
What's the big goal for Michael Goldstrom?
Let me ask him, since he doesn't usually refer to himself in the third person.
Me: Michael!….
No response, I'm so sorry. I'll try again.
Me: Michael!!
Me: What?! Jesus, I'm napping.
That's why he didn't respond.
Me: What's the big goal for you!?
Me: Are you kidding?
Me: No.
Me: You woke me up for that…?
Me: Yes.
Me: You woke me up in the middle of REM. Don't you have anything simpler? I'm groggy. What about "where are you from?"
Me: We already got that.
Me: Fine… let me think. … You look really familiar…ok…got it: All-encompassing enlightenment.
Me: You sure?
Me: Yes.
Me: Thanks!
Me: De nada. Good night.